"There Ought to be a Law" Legislative Contest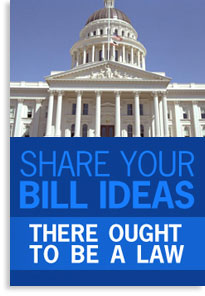 Are you a high school student with an idea to improve school safety in California? Now is your chance!
Assemblymember Rob Bonta is requesting submissions for his First Annual "There Ought to be a Law" Contest. High school students living in the 18th Assembly District are invited to submit a legislative proposal on school safety, no later than Friday, February 15, 2013.