Cal Grant Deadline March 2nd: Free Cash for College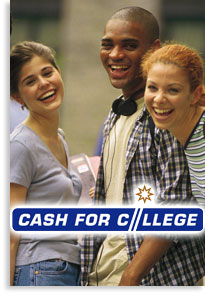 Preparing for college is a start on the road to creating a better future. Unfortunately, the cost of college can be a great hardship, forcing students to put their dreams on hold, sometimes permanently. To help students and parents find ways to pay for college, the Cash for College Coalition will host workshops throughout February to help high school seniors apply for a Cal Grant. At these workshops, students and parents can talk with advisors about financial aid opportunities and fill out the Free Application for Federal Student Aid (FAFSA). FAFSA is used to apply for financial aid from the State of California and the federal government, as well as direct assistance from colleges.
Filling out this form is the first step to secure assistance through programs like the federal Pell Grant and state Cal Grant. Qualifying students who complete and submit their FAFSA by March 2nd of this year may be eligible to receive grant awards exceeding $12,000.
You can find more workshops near you or view a public service announcement on my website.
If you have any questions, please feel free to call my district office at (510) 286-1670.