Holiday Open House and Food Drive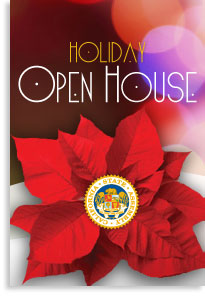 Join us for a Holiday Open House and Food Drive with the Offices of Assemblymember Tony Thurmond and Rob Bonta!
As we celebrate the season with appetizers and light refreshments, my staff and I will be available to assist you with your constituent needs, including affordable housing and employment issues, tax questions, childcare and health care, veterans affairs, and more. We are also excited to give you a brief update on our legislative priorities for the upcoming year.
If you have any non-perishable foods you would like to bring for our holiday food drive, please drop them off at my office on or before December 16th. Suggested items include canned fruit and vegetables, canned meats and fish, peanut butter, pasta, beans, rice, canned soup (low-salt), low-sugar cereal and oatmeal, tomato sauce, and powdered milk.
When:
Wednesday, December 16th
5:30 - 7:30 pm
Where:
Elihu Harris State Building
1515 Clay Street, Suites 2204 & 2201
Oakland, CA 94612
For more information, please call my office at (510) 286-1670.