Dear Friend:
Thank you for allowing me to represent you in the State Capitol this year. The past year serving as the State Assemblymember for the 18th District has been one of the most meaningful and exciting years of my life. I had the opportunity to advance my longstanding commitments to support our public schools, keep our streets safe for our children, and create sustainable opportunities for economic and job growth - which together will mean more prosperous communities for everyone.
Overall, 2013 was a tremendously productive year for the state and for the 18th Assembly District, in particular. After years of devastating cuts to state services, this year's budget in general was on-time and balanced. My colleagues and I advocated for a budget to reflect our state's and my own priorities to include continued fiscal responsibility, strengthen the Middle Class, and deliver effective, efficient services for all areas throughout California, including Oakland, Alameda, and San Leandro.
I hope you use this newsletter to familiarize yourself with my legislative priorities, district happenings and resources, and, most importantly, constituent services. I want each and every one of my constituents to feel comfortable calling my office about anything - from constituent case work to legislative opinions and ideas. Call my District Office at 510-286-1670 or my Capitol Office at 916-319-2018 to reach my staff or to schedule a meeting.
Please take a few moments to read about my 2013 legislative accomplishments - many of which have a direct impact on your community. Also, consider competing in this year's "There Ought to be a Law" contest (details below). This year, the contest is open to all ages!
Highlights:
I am privileged and honored to represent you.
Sincerely,
Assemblymember Rob Bonta
---
2013 Legislative Summary
I am very proud that Governor Brown signed 10 of my bills this year, including four bills I authored as Chair of the Committee on Public Employment, Retirement, and Social Security (see AB 1377, AB 1379, AB 1380, AB 1381). A number of the new laws have a more direct and specific impact on our district. For example, AB 408 provides cost savings for EBMUD ratepayers while supporting good government. Others have broader statewide application, including AB 123, which will ensure our state curriculum includes the significant contributions of Filipino Americans to the California farm labor movement; AB 817 increases language access at the voting booth for citizens who are not fully English proficient; AB 514 provides students statewide with additional resources to help address the impacts of gangs, gun violence, and associated psychological trauma; and AB 537 strengthens the collective bargaining process for workers.
Bonta-Authored 2013 Legislation (Chaptered)
AB 123: (Filipino American Contributions to the California Farm Labor Movement) Requires the State Board of Education to provide statewide curriculum on the significant role of Filipino Americans in the California Farm Labor Movement.
AB 123
AB 408: (Protecting East Bay Municipal Utility District (EBMUD) Ratepayers)
Protects the ratepayers of EBMUD by allowing the district to use an appointment process enjoyed by most other special districts, rather than bear the cost burden of an election when there is only a single candidate running unopposed.
AB 408
AB 514: (Oakland's Safe Schools for Safe Learning Act)
This new law was the winning result of my "There Ought To Be A Law" contest in which I asked students from the 18th Assembly District what would make them feel safer at school. The responses related to the need for additional resources for students affected by gangs, gun violence, and psychological trauma.
AB 514
AB 537: (Fair Standards in Local Government Employer-Employee Relations)
The law improves the Meyer-Milias-Brown Act in order to strengthen local employer-employee relations.
AB 537
AB 817: (Language Assistance to Strengthen Voting Rights)
This new law expands the pool of available bilingual speakers to serve as county poll workers and volunteers by allowing lawful permanent residents to serve as poll workers in order to assist citizens who are not fully English proficient exercise their fundamental right to vote.
AB 817
AB 1008: (Keeping San Leandro Hospital Open)
AB 1008 will keep San Leandro Hospital and Alameda Hospital open by allowing Alameda Health System (AHS) to maintain the current workforce and ensure continuity in retirement and other employment benefits.
AB 1008
AB 1282: (Equitable Distributions of Assessments for Credit Unions) The law equitably redistributes assessments paid by state licensed credit unions to the Department of Financial Institutions in order to keep them more closely aligned with their federally chartered counterparts and maintain the continued partnership of the top state chartered credit unions with California.
AB 1282
AJR 7: (Public Social Services)
This Assembly Joint Resolution requested the President and the United States Congress to exclude social security, Medicare, and Medicaid from being any part of reducing the federal budget.
AJR 7
ACR 77: (Filipino American History Month)
This Assembly Concurrent Resolution recognized the month of October as Filipino American History Month.
ACR 77
Bonta-Authored 2013 Legislation (Vetoed)
AB 174 (Trauma Treatment for Minors Impacted by Violence)
AB 174 would have established a pilot grant program in Alameda County to fund essential school-based mental health and related services for students who have been impacted by trauma, especially trauma caused by gun-related violence.
AB 174
AB 180 (Increasing Gun Safety Protections in Oakland)
AB 180 would have provided Oakland with the additional tools it needs to curb gun violence within the city, allowing it to more quickly remove firearms from prohibited persons and better identify criminals involved in illegal gun trafficking.
AB 180
AB 999 (Prisoner Protections for Family and Community Health Act)
AB 999 would have required the California Department of Corrections and Rehabilitation to develop a five-year plan to safely distribute condoms in prison, based on and consistent with a successful public health pilot project conducted at Solano State Prison in 2008, which would save lives, increase public health, and reduce costs to the state.
AB 999
---
There Ought to be a Law Contest Announcements
2013 CONTEST WINNER
Brown Signs Bonta's Safe Schools for Safe Learning Act (AB 514), Submitted by Oakland High School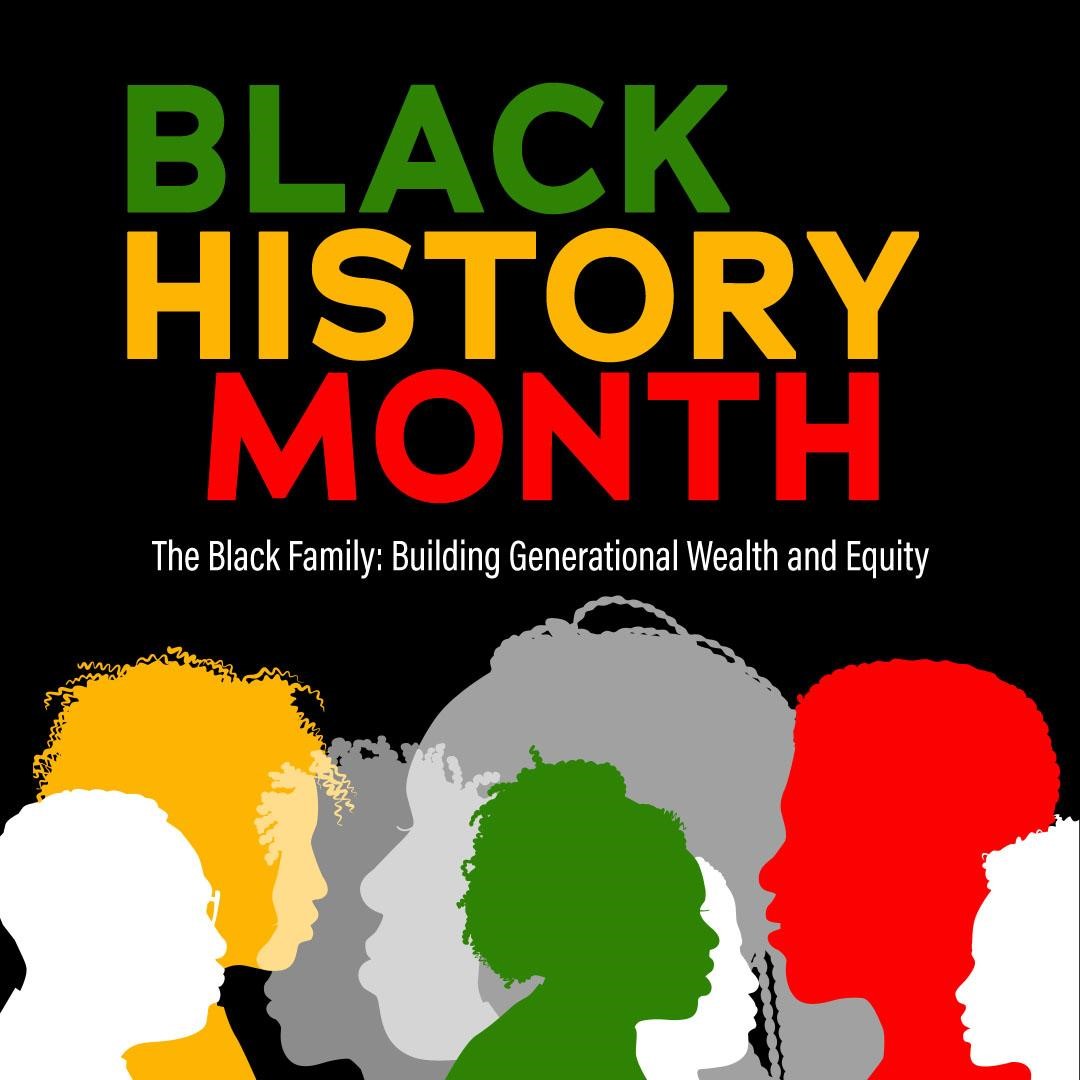 This year, I invited every student in the 18th Assembly District to answer the following question: What would make you feel safer at school? AB 514, which was signed into law by Governor Brown, was a direct result of the answers submitted by Oakland High School students. The law will require the Superintendent of Public Instruction to post and annually update on the state website a list of resources and community-based organizations that provide support and interventions for youth affected by gangs, gun violence, and psychological trauma. Many young people in my district are faced with serious traumatic complications as the result of being exposed to violence, including depression and post-traumatic stress disorder, which, among other things, make it difficult to become engaged and productive students.
California students affected by traumatic events or violence related to gangs, gun violence, and psychological trauma will now have greater access to information, programs, and services because of the Safe Schools for Safe Learning Act.
Thank you to Oakland High School for making a difference!
2014 Contest Open for Submissions
How Would You Create More Jobs in California?
After the success of the 2013 contest, I am requesting submissions for my Second Annual "There Ought to be a Law" Contest. Residents of ALL AGES living in the 18th Assembly District are invited to submit a legislative proposal no later than January 17, 2014. Please take this important opportunity to make positive change in California, learn about your government and the legislative process, and have your voice heard at the State Capitol.
---
District Events
Women of the Year
In celebration of Women's History Month, I honored Teresita Bautista, Deborah Cox, Gray Harris, Dee Johnson, and Cynthia Wasko at the first Annual Women of the Year Celebration held at the Alameda Library.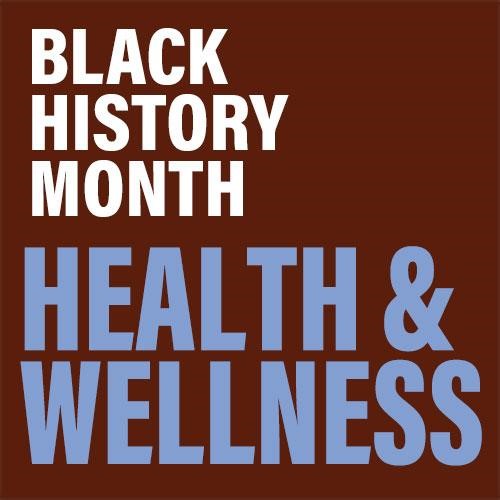 The strength and dedication to community service displayed by so many women throughout this district is inspiring. I am proud to represent a district that has a long history of outstanding women leaders and am honored to personally know these amazing leaders. They all have set a very high bar in Oakland, Alameda, and San Leandro for individuals who tirelessly dedicate their lives toward creating a better future for the entire region.
Veteran of the Year
On November 11, 2013, I awarded Alfonso Lamata as our "2013 Veteran of the Year" and called for better services for veterans of the US and armed forces. I'm enormously grateful for the sacrifices our active duty personnel, veterans and their families make for all of us and our country. We owe a huge debt of gratitude to them for all of the challenges they face associated with deployment and returning to civilian life.
Lamata enlisted in the United States Army during WWII, and, as a corporal, he first served in the Second Filipino Infantry Regiment, Company D. In the Philippines, Lamata did covert intelligence work and was one of the soldiers who raised the American flag in Leyte four days prior to General Douglas MacArthur's landing.
With more than two million veterans living in California, we need to continue to honor the memory of those who made the ultimate sacrifice by giving the living service members and their families the respect they deserve and access to the services they need.
For more information about California's programs and services for veterans and state legislation impacting veterans, visit www.calvet.ca.gov.
Small Business of the Year
As our country's economy begins to improve, it is important that we support and recognize our local businesses that have managed to grow their companies, provide more local jobs, and ultimately stimulate the local economy despite the very real challenges we faced during the crisis. This year, I selected Back to the Roots as our Small Business of the Year because I feel that they embody the spirit of the 18th Assembly District in that they have the right combination of social responsibility, innovation, and entrepreneurial creativity to have launched one of the most successful small businesses in the East Bay.
Mobile Eye Clinic Served more than 400 Oakland Residents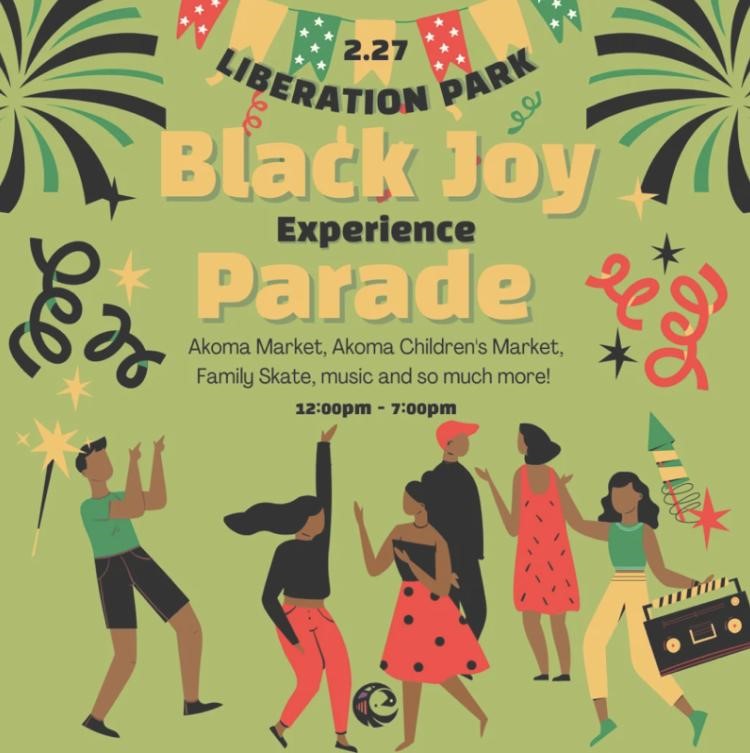 This year, I partnered with VSP Vision Care (VSP), and E.C. Reems Community Services to provide over 400 Oakland residents attending the Mobile Eye Clinic at the Center of Hope Community Church with glasses and free eye exam services from local VSP doctors.
More than 20 individuals, many of them seniors and residents of Crossroads, a homeless shelter operated by the East Oakland Community Project, received vision care on board a state-of-the-art, 45-foot mobile eye exam clinic.  Local residents who were unable to be examined that day received a gift certificate redeemable for services at a local VSP doctor's office.
By identifying vision correction needs and detecting and treating serious health conditions, including diabetes, high blood pressure, and high cholesterol, eye care is an important part of a person's overall health.  The outpouring of residents who came to receive care highlights the existing need to improve health care access to our most vulnerable populations.
Back to School Rally
My office celebrated the beginning of a new school year at Oakland's 6th Annual Attend and Achieve Back to School Rally on August 17th.
Through a collaborative effort spearheaded by Oakland Native Gives Back, 1,000 students received backpacks and school supplies and 250 high school students received bus passes. Students and their families also participated in life enrichment workshops and received the necessary tools to be prepared and determined to succeed in school.
Education is the smartest investment we can make in a child. By giving our children the basic tools they need to perform well in the classroom and by teaching them the importance of showing up to school ready to learn, we provide them with the groundwork to be successful in the classroom as a student and in the world as an adult. These children will be some of the most talented in our state and it's our responsibility to foster that talent and encourage each of them to pursue the positive paths and lives they deserve.
Bonta Town Hall on the State of Filipino Americans Brings Community Together
Governor Brown's Appointments Secretary Mona Pasquil presents Bonta with a signed copy of AB 123.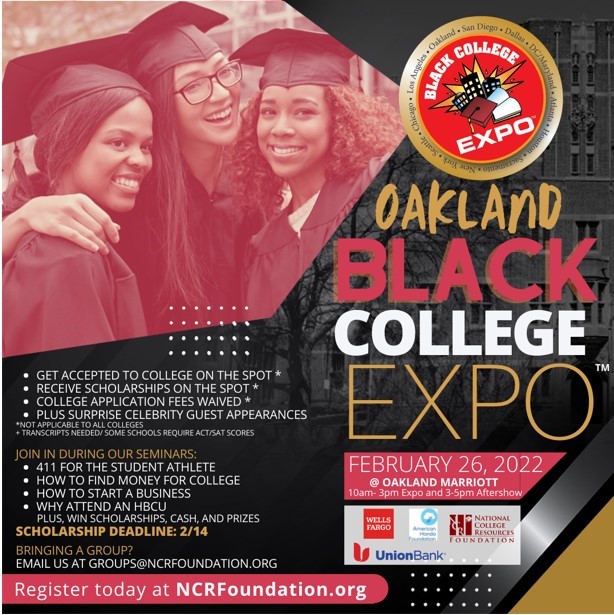 Mona Pasquil; Filipino Advocates for Justice Executive Director Lillian Galedo;
Assemblymember Bonta; Philippine Vice Consul Reichel Quiñones; Alameda Councilmember Tony Daysog
To celebrate Filipino American History Month and the passage of AB 123 – a first-of-its-kind bill to require the state public school curriculum to include the contributions of Filipino Americans to the farm labor movement in California--I joined the Commission on Asian American Pacific Islander American Affairs and the Asian Pacific Islander Legislative Caucus for a community town hall.
As many as 100 community members and Filipino American leaders, including Lillian Galedo from Filipino Advocates for Justice, Chris Punongbayan from Asian Americans Advancing Justice, and Dr. Dawn Mabalon from San Francisco State University, attended. This year, the Filipino-American population has recently grown to become the largest Asian American population within the state of California. The town hall demonstrated that we have a strong multigenerational coalition working to empower the Filipino American community in critical areas - from education and health, to immigration and civic engagement. I am dedicated to continue working on these and other important issue areas that affect the Filipino American community, and look forward to working with stakeholders and leaders to continue to strengthen and empower our community.
Covered California Town Hall and Community Health Fair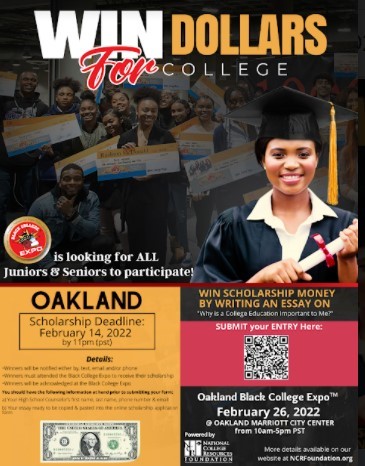 On October 1st, Californians started to enroll in affordable, high quality health care through Covered California. By 2017, an estimated 2.3 million Californians will be newly enrolled in a health plan through Covered California.
To inform our community about Covered California, I hosted a Covered CA Town Hall and partnered with Oakland-based Ramsell Corporation for a Community Health Fair and Forum, where we offered families, students, adults, and seniors free health screenings and information on affordable health insurance.
With support from the Alameda County Public Health Department, Laney College, and the Peralta Colleges Foundation, over 60 organizations provided valuable services, including screenings for obesity, blood pressure, cholesterol, vision, hearing, and dental; massages, haircuts, and hand treatments; and face painting, healthy food, and giveaways to over 300 families.
Over 200,000 Alameda County residents are currently living without health insurance and are suffering from fragmented health care and a devastating lack of preventive care. By providing families and adults with preventive and wellness services, health care providers can detect health issues early and save lives - and as an essential health benefit outlined by the Affordable Care Act, over 95.5% of uninsured residents in Alameda County will have access to these lifesaving services in their health plan. The Affordable Care Act brings us one step closer to providing our most vulnerable communities access to health care options that best meet their needs to stay healthy.
---
Select Committee on Gun Violence in the East Bay
I was honored to be appointed Chair of the Select Committee on Gun Violence in the East Bay in 2013. As Chair of this critical committee, my primary goal has been to make the entire East Bay, especially Oakland, a safer place to live and raise our families. The third hearing of the Select Committee on Gun Violence in the East Bay, "Connecting the Community: Gun Violence Solutions in Oakland," was held on December 17th in Oakland and highlighted some of the successful gun violence prevention programs outlined during my first two hearings in Oakland and Stockton. The hearing was jointly conducted with the Select Committee on the Status of Boys and Men of Color, providing a new insight into how gun violence in our communities is disproportionately impacting our boys and men of color and how juvenile justice, public safety, racial and social justice issues dovetail through each of these committees. Following is a list of finding from the select committee hearings:
Comprehensive Planning Strategies Are Critical For Success
There is no single, easy solution to cure gun violence. In order to successfully address the problem of gun violence, a solution must involve all members of the community. Cities that have effectively reduced gun violence have done so through the development of comprehensive planning strategies. These plans are designed by all groups invested in ending the violence, including educators, community organizers, law enforcement, etc. Plans are then collectively implemented by all stakeholders. Through collaboration, these strategies increase the likelihood of reducing gun violence.
More Resources Are Needed To Help Victims
Currently, community groups throughout the East Bay use limited resources to do a tremendous amount of work to assist victims of gun violence. However, with greater means these groups would increase their ability to assist victims. These resources should go towards not only funding local programs, but also increasing job opportunities, educational prospects, and counseling options for both victims and their loved ones. In addition, more outreach must be done to inform victims and their families of existing services already available to them, as some of these services are currently underutilized.
Gun Violence Is A Public Health Problem
Gun violence is not simply a public safety problem; it is a public health problem. Victims of gun violence include not just those who are directly involved in shootings, but these individuals' families and other loved ones, emergency care providers who try to save lives, and the greater community, among others. Healthcare providers must be involved in the search to identify solutions to end gun violence. They can help identify weaknesses in our healthcare system with respect to gun violence, and help provide mental health support for communities. Leaders should also look to the Affordable Care Act to identify services directed to youth who suffer from the effects of gun violence.
Current Legislation Can Be Strengthened
California has led the nation in enacting strong gun laws to protect its residents. However, there are still many flaws in existing laws and regulations. These include, for example, laws regarding the victims' compensation fund; laws that prevent the illegal use of weapons; and laws intended to assist those affected by gun violence. State legislators must continue to work to strengthen current legislation addressing gun violence and those affected by gun violence, and to increase the efficacy of such legislation.
New Conversations Are Necessary
When determining the best solutions to the problem of gun violence, it is imperative to work directly with members of the community who have been on the "front lines" in the war against gun violence. In addition, it is important to work with the actual perpetrators of gun violence to address their reasons for engaging in this violence. Much of the current violence is committed by a very small percentage of the community; if we can help those individuals overcome the inclination to engage in gun violence, the community would be much safer.
Assemblymember Bonta would like to thank all who participated in the inaugural hearing for the Select Committee on Gun Violence in the East Bay. He invites all those interested in participating in future hearings to contact his office at (510) 286-1670 or to visit http://assembly.ca.gov/gunviolenceeastbay for more information. The next hearing is tentatively scheduled for August 2013 in Stockton.
---
Bonta Leads Philippine Relief Efforts from California
On November, I was humbled to be joined by Senate President pro Tempore Darrell Steinberg (D-Sacramento) and Assembly Speaker John A. Pérez (D-Los Angeles) for a state press conference encouraging Californians to support Typhoon Haiyan/Yolanda relief efforts. Representatives from the Sacramento Red Cross, CaliforniaVolunteers and the California Office of Emergency Services also participated in the event to help inform Californians how they can help victims of the Super Typhoon. Deputy Consul General of the Philippine Consulate General in San Francisco Jaime Ramon T. Ascalon thanked Californians for their help during one of the worst storms in recorded history.
As my Filipino brothers and sisters struggle to heal after this tragedy, I am encouraged that Californians, along with the rest of the country and world, are moved with empathy, concern, and a desire to help, and are turning those feelings into tremendous relief efforts. California is uniquely affected by the typhoon in that our state is home to the largest Filipino American population in the entire United States. There are approximately 1.5 million Filipino Americans in California; this represents 43 percent of the nation's entire Filipino American population. Many came to the U.S. within the last decade and still have deep ties to the Philippines. I'm proud that our state leaders stand in solidarity in support of the relief efforts.
---
Advisory Committees
This year I established six advisory committees, made up of local experts and leaders to assist my office in crafting my 2014 legislative package. Please contact my office if you are interested in sitting on any of the following advisory committees:
Faith-Based Leaders
Women of Color
Education
Boys and Men of Color
Business/Economic Development
Public Safety
---
Constituent Services
As your representative in the State Assembly, I am committed to providing the highest quality of public service possible. My staff and I have made constituent service a top priority and are eager to assist you with your needs and with navigating state bureaucracy.
Over the past year, our office has helped families stay in their homes, obtain unemployment benefits and direct dozens of constituents to contacts and resources they were unable to find on their own. Additionally, we helped small business owners maintain their businesses and supported local efforts to retain vital services in the district.
We welcome you to contact our district office at (510) 286-1670 to access legislative information or to receive assistance with a state related matter. Bilingual interpreters are available.
---
Staff to Assemblymember Rob Bonta
Capitol Office
(916) 319-2018 (Phone)
(916) 319-2118 (Fax)
Dean Grafilo, Chief of Staff
Amy Alley, Legislative/Communications Director
Karon Green, Chief Consultant
Wendy Burke, Committee Secretary
Max Mikalonis, Legislative Aide
An-Chi Tsou, Legislative Aide
Leandra Mekata, Scheduler
Rylan Gervase, Jesse M. Unruh Assembly Fellow
District Office
(510) 286-1670 (Phone)
(510) 286-1888 (Fax)
Jim Oddie, District Director
Jacqueline Orpilla, Senior Field Representative
Nyeisha DeWitt, Senior Field Representative
Diego Gonzalez, Senior Field Representative
Mike McCormick, Field Representative
Tunisia Owens, Hastings Law Fellow
Charlene M. Quan, Office Assistant