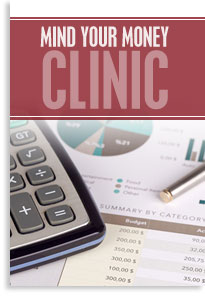 Struggling with debt, mortgage payments or student loans?
Want to buy a home?
Considering starting a small business?
Concerned you will run out of money in retirement?
Need help planning for you or your children's education?
Confused about your employee benefits?
Want to know general financial planning practices?
Don't know how to protect your credit after an eviction?
I encourage you to attend "Mind Your Money." A free financial planning day, where these and many more questions will be presented and answered.
Saturday, October 15
10 a.m. - 3 p.m.
Oakland City Hall
1 Frank H. Ogawa Plaza
(14th St. between Broadway & Clay St.)
Join Assemblymember Tony Thurmond; Oakland Mayor Libby Schaaf; Alameda County Supervisors Keith Carson, Nate Miley, and Wilma Chan; and me for one-on-one financial planning, workshops and more. We will also be hosting informational clinics on general financial planning practices and protecting one's credit after an eviction. Professionals will be on hand at this free clinic to address your specific questions and concerns.
Please call (510) 286-1670 or contact us via email at justin.rausa@asm.ca.gov [2] to RSVP or for more information.