Dear Friends,
Back in March 2020, each of us faced unprecedented circumstances, but most critical was the disruption of our education. One of the life-saving policies adopted by the Federal government, to provide relief to struggling families, was implementing a pause on nearly all student loan payment and interest accrual. This allowed families to meet their financial obligations as the world came to a standstill.
However, we find ourselves in new territory once more with the U.S. Department of Education's COVID-19 relief ending. Student loans will resume interest accruement starting September 2023 and student loan repayments will be due starting October 2023.
While President Biden's Department of Education works to solve our incredibly high student loan debt by expanding student loan forgiveness for eligible students, California's 2023-24 budget has incredible investments in our TK-12, Community College, and UCs/CSUs communities. This budget will expand Cal Grant to an additional 150,000 students starting 2024-25, and supports the University of California's announcement: California residents who are part of a federally recognized Native American tribe will receive tuition-free education at any UC campus.
I remain committed to making public education safe, more equitable, and fully accessible from cradle to career. Please find some key tips for student loan repayments below:
Your first payment will be due October 2023
If you find yourself in financial difficulties and unable to restart student loan repayments, apply for temporary relief for deferment or forbearance with your loan provider.
For additional information on upcoming webinars and resources, please visit my website to view my e-newsletter.
Yours in Service,

Mia Bonta
Assemblymember, 18th District
In this newsletter, you'll find the following information:
Assemblymember Mia Bonta & staff are committed to keeping AD-18 residents fully engaged and informed. Please send this newsletter to a friend and subscribe!
Stay connected with our office, follow us on social media:
Twitter

 Instagram

 and Facebook

 or Email Me, (510)286-1670
---
Section 1: Student Loan Resources
Section 1A: Student Loan Webinars
Hosted by the California Department of Financial Protection and Innovation, there will be four student loan repayment info webinars:
Preparing for the Student Loan Repayment Restart
Wednesday, August 16, 2023 at 11 a.m.
Register
Managing Defaulted Student Loans and Taking Advantage of the Fresh Start Program
Wednesday, September 13, 2023 at 11 a.m.
Register
Understanding the Public Service Loan Forgiveness Program
Wednesday, October 18, 2023 at 11 a.m.
Register
Understanding Your Rights as a Student Loan Borrower/Managing SL Disputes
When: Wednesday, November 15, 2023 at 11 a.m.
Register
Check out more resource materials provided by the Department of Financial Protection and Innovation for Student Loans.
---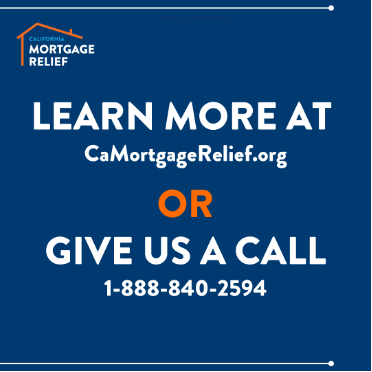 Section 2: AD-18 Updates
Section 2A: California Mortgage Relief Update
The California Mortgage Relief Program has adjusted its eligibility date requirement to help even more homeowners! Now, any two past-due mortgage payments or delinquent property taxes by August 1, 2023 may qualify for assistance of up to $80,000.
Learn more about program eligibility and required documents at CA Mortgage Relief.
Section 2B: East Bay Community Energy (CBCE) Incentive Finder
Find the best financial incentives for you whether you're planning a home energy efficiency upgrade or getting a new electric vehicle!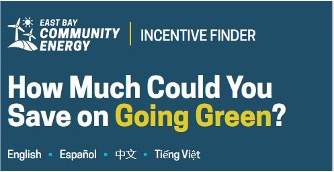 With the East Bay Community Energy "Incentive Finder" you can enter your information and find rebates, tax credits, and other government programs available to make your home and transportation greener with financial savings.
Learn about the incentive finder and what financial programs you may qualify for!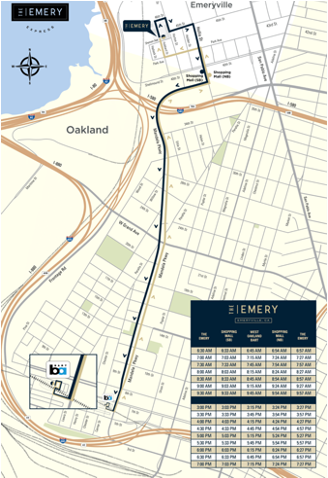 Section 2C: Emeryville to West Oakland BART Free Shuttle Service
In partnership with Sherwin William, a Redevelopment Project called The Emery and Emeryville community members, there will be free shuttle services for everyone going from Emeryville to West Oakland BART station. Operated by the City of Emeryville's Emery Go-Round, Emeryville residents will now have free access to commuting and shuttle services to West Oakland BART station!
Learn more about The Emery shuttle!
---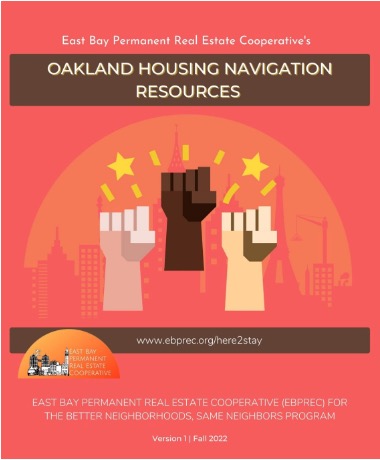 Section 3: AD-18 Resources
Section 3A: Housing Navigation Resources
Through the Better Neighborhoods, Same Neighborhoods statewide initiative, the East Bay Permanent Real Estate Cooperative is working to reduce housing insecurity, greenhouse emissions, and strengthen homeownership and workforce development for healthy neighborhoods in historically marginalized communities.
The East Bay Permanent Real Estate Cooperative released a comprehensive housing resource navigation guide for homeowners and renters such as community land trusts (CLTs), Eviction Defense and Tenant Protections, Affordable and Low-Income Housing Resources, Foreclosure Prevention, and Accessory Dwelling Unit (ADU) Construction and Financing.
To learn more about several housing resources, click here. Also available in Spanish.
Section 3B: East Bay Permanent Real Estate Cooperative: New Member Orientation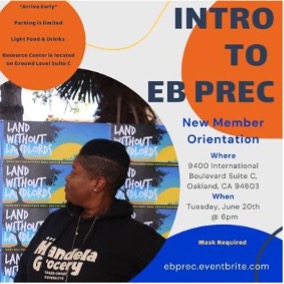 Be a part of EB PREC's movement to reshape the real estate landscape into one that is cooperative and community-driven. This orientation will introduce you to the EB PREC model of cooperative real estate, rooted in their collective journey towards a world where everyone has access to permanently affordable homeownership. Let's unite to make #landwithoutlandlords a reality.
Tuesday, August 15, 2023
12 – 1 p.m.
Register with EB PREC.
Section 3C: Eviction Moratorium Workshop with the Unity Council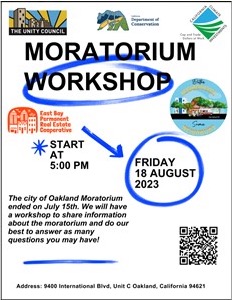 Knowledge is power, and in this workshop, the Unity Council will explain the City of Oakland's recent rollback of the Eviction Moratorium and its impacts. Together, we can strengthen our resilience in the face of housing challenges.
Friday, August 18, 2023
5 – 7 p.m.
BNSN Resource Center
9400 International Blvd, Unit C
Register for the Eviction Moratorium Workshop with the Unity Council.
Section 3D: Eviction Answer Clinic with Centro Legal: Legal Support for Tenants
If you are a tenant who has recently received an eviction notice, I invite you to stop by the Eviction Answer Clinic created in partnership with Centro Legal and EB PREC. Expert lawyers and paralegals will guide you through the process of responding to eviction notices, ensuring your rights are protected. Don't miss this opportunity to access professional legal support! Please note that the date and time may change but this clinic will be held during the last week of August.
Please save these dates in your calendar and spread the word among your friends, family, and neighbors. Let's stand together to create positive change within our community!
Monday, August 28, 2023
4 - 6 p.m.
9400 International Blvd Unit C, Oakland
To RSVP for this event, contact here2stay@gmail.com with the subject line "East Oakland August Answer Clinic" or call 510-470-0060.