May is recognized as Older Americans Month, a time to celebrate and honor the contributions of older Americans to our society. As the Assemblymember representing district 18, I am proud to recognize the important role that older adults play in our community.
This year's theme, "Aging Unbound," highlights the importance of enjoying independence and fulfillment by paving our own paths as we age. It is a call to action for older Americans to take control of their lives and break free from stereotypes and limitations.
Aging unbound means embracing new experiences, learning opportunities, and challenges. It means pursuing our passions and goals without fear of judgment or limitations. It also means advocating for our rights and demanding equal opportunities and access to resources.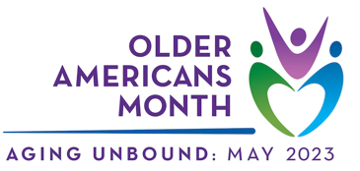 In this e-alert, you will find resources and opportunities for community engagement for seniors. We invite you to explore these programs and services and to get involved in our community and advocate for your rights as an older adult.
Yours in Service,

Mia Bonta
Assemblymember, 18th District
In this newsletter, you'll find the following information:
Assemblymember Mia Bonta & staff are committed to keeping AD-18 residents fully engaged and informed.
Please send this newsletter to a friend and subscribe!
Stay connected with our office, follow us on social media:
Twitter

 Instagram

 and Facebook

 or Email Me, (510)286-1670
---
Section 1A: The California Department of Aging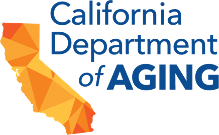 The California Department of Aging (CDA) is an important resource for older adults, adults with disabilities, family caregivers, and residents in long-term care facilities throughout the state. The CDA administers programs that aim to improve the quality of life and independence of these individuals.
The CDA works with local agencies, such as the Area Agencies on Aging (AAA), Medi-Cal Community Based Adult Services (CBAS) centers, and other contracted agencies, to provide services to eligible individuals. These services may include home-delivered meals, transportation, caregiver support, in-home assistance, legal assistance, and more.
We encourage our community members to reach out to the CDA or their local AAA for more information about the programs and services available to them.
To learn more about the CDA and the services it offers, please visit their website at aging.ca.gov
Section 1B: The ASSETS Program

The ASSETS Program specializes in helping low-income adults aged 55 and older find work. We understand that older adults often face unique barriers when it comes to finding and keeping a job. These barriers may include age discrimination, disability, homelessness, and language barriers. The goal of the ASSETS Program is to help older adults find meaningful employment that can help them achieve financial stability and independence. We believe that everyone has value and deserves the opportunity to contribute to society.
To submit an application, please visit https://www.oaklandca.gov
Call (510) 238-3535
Section 1C: The Good Life Path

The online programs offered by The Good Life Path aim to promote health and well-being for older adults throughout the East Bay and beyond. These programs are free, and provide a shared positive online experience that celebrates health, well-being, and personal growth. Their programs are designed to support healthy development and personal growth through a shared positive online experience that celebrates well-being. Events include: high energy aerobic classes, pilates, full body fitness, stress busters, mindful Mondays, and more. Join them in prioritizing your health and well-being!
To learn more and for a list of upcoming events, please visit thegoodlifepath.org
Section 1D: Bay Area Older Adults

The Bay Area Older Adults (BAO) is a charitable 501(c)(3) organization that offers a variety of exciting events and activities that are organized just for you. Join them as they trek on nature trails, learn about different cultures, explore nature, and connect with people who share your interests!
For a list of upcoming events, please visit https://www.bayareaolderadults.org
Section 1E: 14th Annual African American Caregivers Conference

The Alzheimer's Association Northern California is hosting its 14th annual African American Caregivers Conference. This conference is dedicated to informing and educating the African American community about Alzheimer's disease. It will provide valuable insights on how the disease affects not only the person diagnosed but also their caregivers and family. They also offer practical guidance to help caregivers prepare for specific situations that may arise as the disease progresses. Additionally, they will provide information on how to manage finances for the care of loved ones, as well as the importance of self-care for caregivers.
When: Friday, June 9, 2023 | 9:00 AM - 12:00 PM
Where: The California Endowment Center, 2000 Franklin St. Oakland, CA 94612
You may register for this free event here.
To learn more about the Alzheimer's Association, please visit alz.org