Dear Friend,
It has been my privilege to represent the 18th Assembly District in Sacramento this first month of 2022! I'm honored that Speaker Anthony Rendon has appointed me Assistant Speaker pro-Tempore. I value this role as an opportunity to ensure legislative business runs smoothly, as we continue to tackle the impacts of the pandemic.
My team and I are currently working on securing housing resources, addressing mental health and prioritizing land preservation in underrepresented communities while empowering community-based networks with the funding they need to join forces in the fight against poverty.
I'm pleased to announce cosponsoring GRACE with End Child Poverty California, the Cradle to Career Coalition, and the "It Takes a Village Act" bill and budget proposal. It Takes a Village Act would implement a place-based approach that centers on the needs of children and families in communities across California, and ensure access to a quality continuum of wraparound services from cradle-to-career. This measure would support cradle to career networks in underserved communities across the state by providing the framework and state funding to expand their pro-child, pro-family, anti-poverty campaigns.
Additionally, I've gone to work to redress the anti-drug laws that have impacted so many Californians. The new bill, AB 1706, would allow us to automatically seal qualifying cannabis records. AB 1793, introduced in 2018, required the state to clear cannabis convictions; many courts have been slow to process these cases. This bill would give courts until January 2023 to update case records and get the needed information to the Department of Justice. The law would be the first in the nation to offer automatic record clearing for marijuana convictions. Please read more here.
We as a community must put equity at the forefront of our actions. Therefore, with your support and engagement, we can progress and unite to create a more just and safe future. As our team works on our legislative packet, we encourage you to stay engaged with our office and contact us.
Yours in Service,

Mia Bonta
Assemblymember, 18th District
In this newsletter, you'll find the following information:
Omicron Vaccination Updates
East Bay New Vaccination Mandates
AD-18 Community Resources (Grants & Affordable Housing opportunities)
Assemblymember Mia Bonta & staff are committed to keeping AD-18 residents fully engaged and informed.
Please send this newsletter to a friend and subscribe!
Stay connected with our office, follow us on social media:
Twitter Instagram and Facebook or Email Us, (510) 286-1670
---
(Section 1A): COVID-19 Vaccination Updates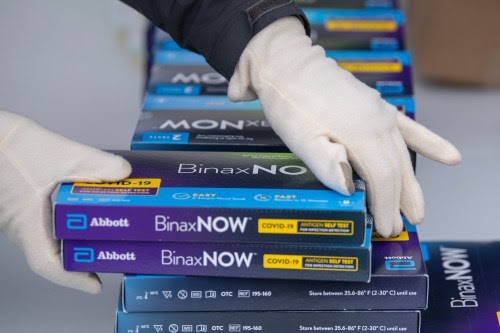 Residential households in the U.S. can order one set of four free at-home tests from USPS.com. Here's what you need to know about your order:
Limit of one order per residential address
One order includes four individual rapid antigen COVID-19 tests
Order a free at-home test, please click here.
How to Order Free COVID-19 Tests by Phone:
The Biden administration on Friday launched a hotline: 1-800-232-0233 (TTY 1-888-720-7489). It will operate from 8 a.m. to midnight Eastern time. Callers can place orders in multiple languages, including English, Spanish and Chinese.
---
Section 2A: Oakland's Proof of Vaccination Mandate Takes Effect February 1
Starting Tuesday, February 1, Oaklanders will be required to show proof of vaccination at restaurants, bars, coffee houses; entertainment venues, and museums; gyms, fitness centers, yoga studios, senior centers, and adult care facilities. Exempt from the mandate, due to equity issues, are Oakland Public libraries and community dental clinics. Create your digital Covid-19 record here.
As the Omicron variant becomes more widespread, getting a booster is more important than ever. Please visit myturn.ca.gov to learn more.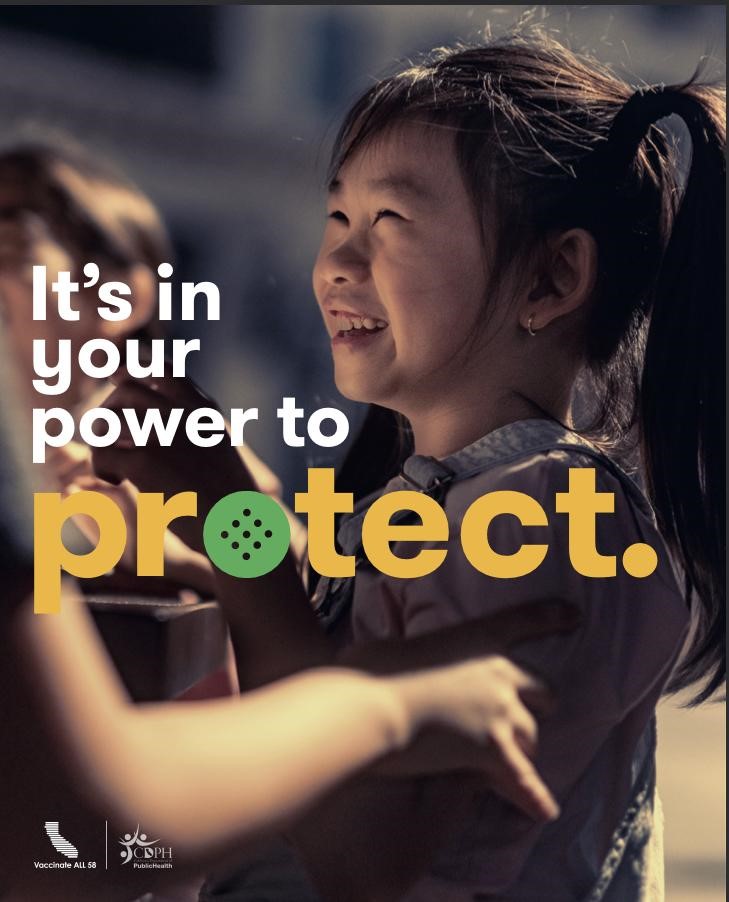 Locations for COVID-19 Vaccination:
Alameda: Safeway at the South Shore Center
San Leandro: Davis Street Primary Clinic
Oakland: Alameda County Public Health
The above-listed locations are just a few of many, to view locations nearest your home, click here.
---
(Section 3A): East Bay Community Foundation Grant Opportunities
The East Bay Community Foundation (EBCF) is working to eliminate structural barriers, advance racial equity, and create an inclusive, fair and just East Bay by awarding scholarships to students pursuing academic excellence.

There are many scholarships currently accepting applications, such as the Lam Research Core Values Scholarship, which offers an eligible winner $10,000 a year for college tuition.
To find other available scholarships and eligibility rules, please click here.
---
(Section 3B): Join Faith in Action East Bay and Oakland Ceasefire for Ceasefire walks in 2022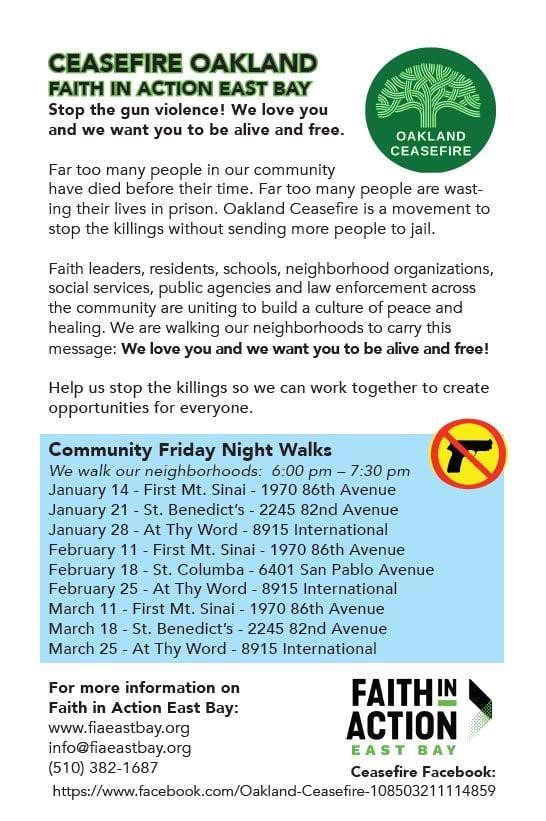 In response to the devastating impacts of gun violence taking place in our community and all across our country, Faith in Action East Bay and Oakland Ceasefire will be hosting another anti-gun violence community walk on Friday, February 11.
When: February 11, 6 p.m.
Location: 1970 86th Ave Oakland, CA
For more information, please email info@fiaeastbay.org or call (510) 382-1687.
---
(Section 3C): Oakland Parks, Recreation & Youth Development 5-Year Accomplishment Report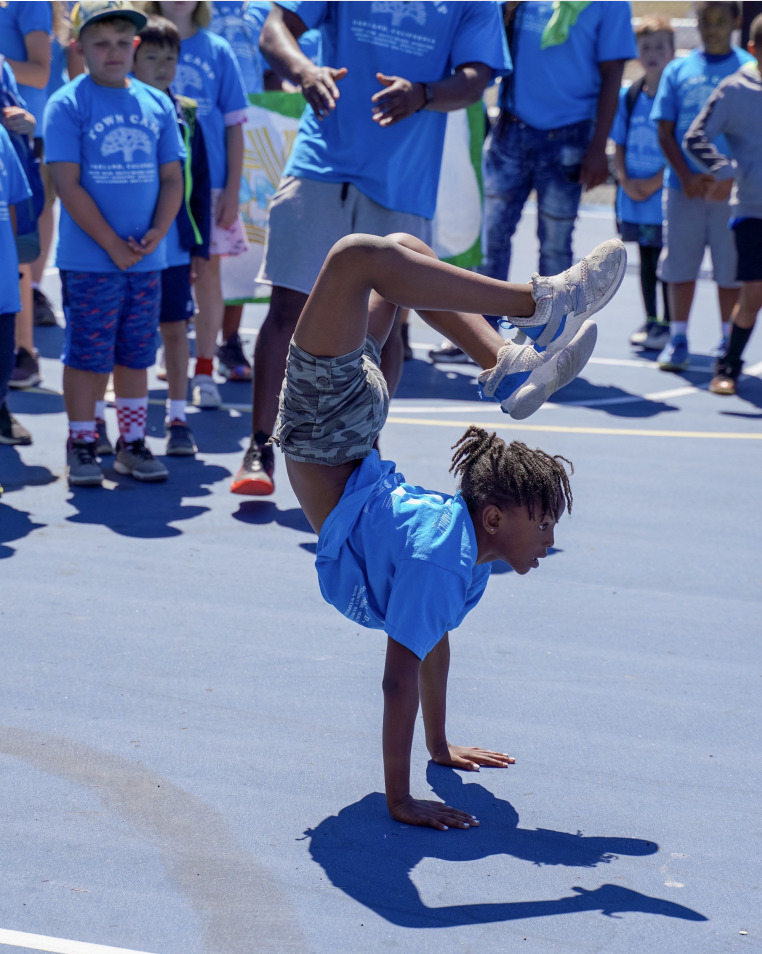 Oakland's Parks, Recreation & Youth Development has released a 5-year Accomplishment report. The report details the department's commitment towards delivering quality programs, meeting the various needs of Oakland's vibrant communities, intentionally focusing on removing barriers that prohibit access to programs, delivering service and developing green space, while promoting health and safety for all.
To read the full report, please click here.
---
(Section 3D): Redistricting Oakland; Stay Informed!
Redistricting will impact all residents living in the various cities across Alameda County. Community engagement for the process of drawing lines for city, county and states will directly impact who is representing your community and the resources that are received.
Public hearings on January 19 and January 26 allowed for community engagement and presented a place for you to share your feedback. Constituents were able to share input on specific modifications to map F3, detailing suggested changes to the boundaries.
Access the links below to view/download the PDF versions of the maps (all PDFs have the same demographic data). This data shows the populations by district, according to US Census groups, and shows the Citizen Voting Age Population by the district. This data is critical to understanding representation, the potential trends for voting in the future, and the diversity of the districts.
Draft Map F3 with neighborhoods
Draft Map F3 with current district lines
Draft Map F3 interactive/online map
 For more redistricting updates, please click here.
---
(Section 3E): Alameda Mobile Mental Health Response Unit Launching This Week
Starting this week, the Alameda CARE (Community Assessment Response & Engagement) Team, led by the Alameda Fire Department (AFD), will provide a 24/7 alternative response to law enforcement for nonviolent, noncriminal individuals facing mental health crises. The Alameda City Council unanimously approved moving forward with this program to reform law enforcement and promote racial equity. To learn more about this program, click here.
---
(Section 3F): City Of Alameda: Rosefield Village Housing Application Now Open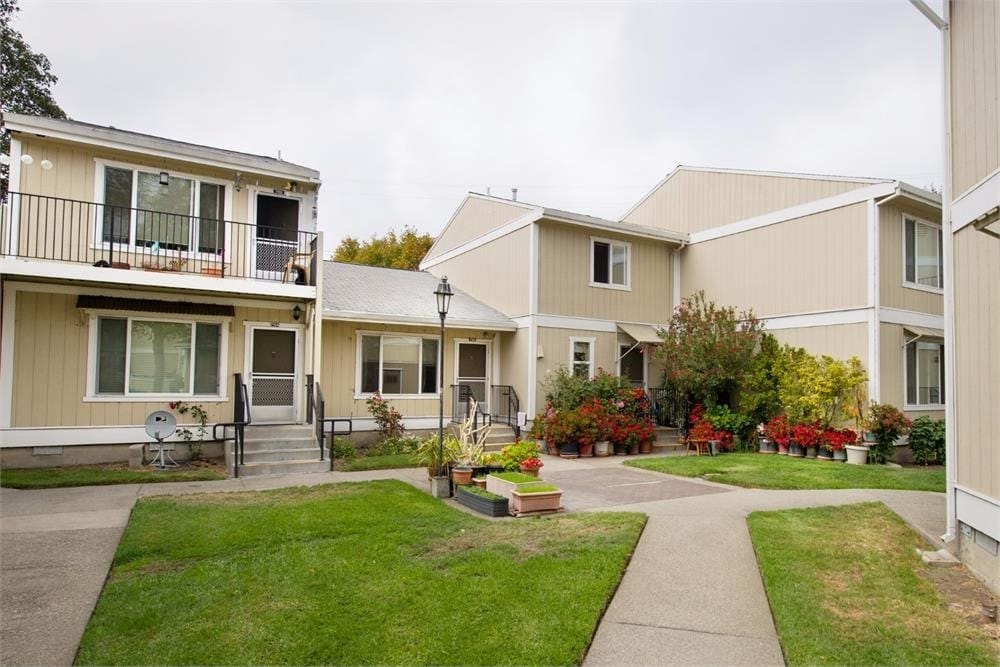 The housing application for Rosefield Village is now open and can be accessed via the Alameda County Housing Portal by clicking here.
Rosefield Village is a mixed-income family housing development that offers affordable housing options for Alameda's low-income residents.
---
(Section 3G): CA Housing Finance Agency Free Counseling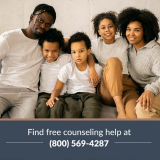 Do you know what foreclosure and eviction protections are in place? Whether you're a renter or a homeowner, the State of California Housing Finance Agency is offering free counseling services to ensure you get the help you need. Get the advice you need from experts you can trust.
Question? Call (800)569-4287
Or visit us on our website
---
(Section 3H): Claim the California Earned Income Tax Credit & Young Child Tax Credit Now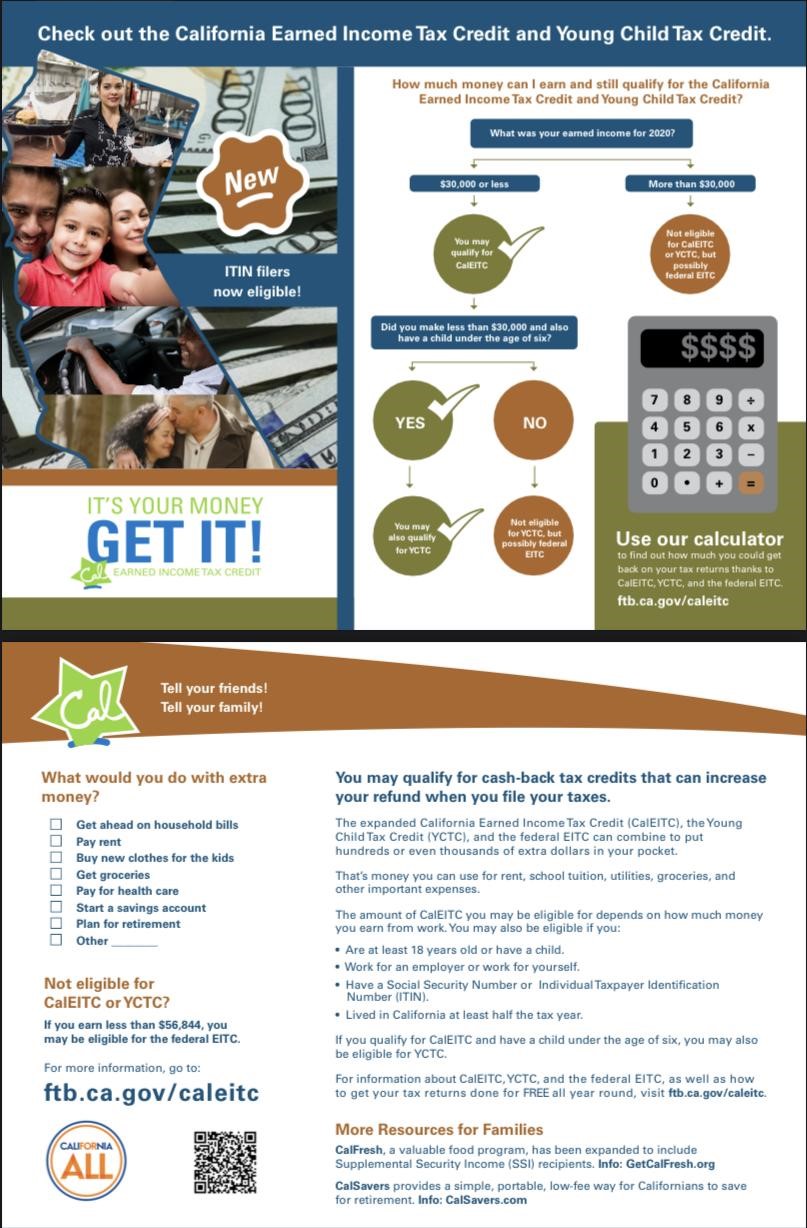 The Franchise Tax Board's Public Affairs Office has updated its outreach materials for the California Earned Income Tax Credit (CalEITC) and the Young Child Tax Credit (YCTC) – credits that can be worth hundreds or even thousands of dollars. To learn more about this exciting opportunity, please click here.
---
(Section 3I): Listos California Community Resilience Grants Program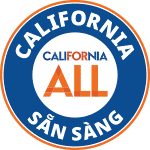 The California Governor's Office of Emergency Services (Cal OES) is pleased to announce $25 million in funding available for the Listos California Community Resilience Grants Program.
These grants will help build a statewide network that will reach diverse and vulnerable residents to be better prepared for, can respond to and recover from emergencies, such as fire, flood and earthquake.
For additional details, background and application instructions visit the Cal OES website or the California Grants Portal.